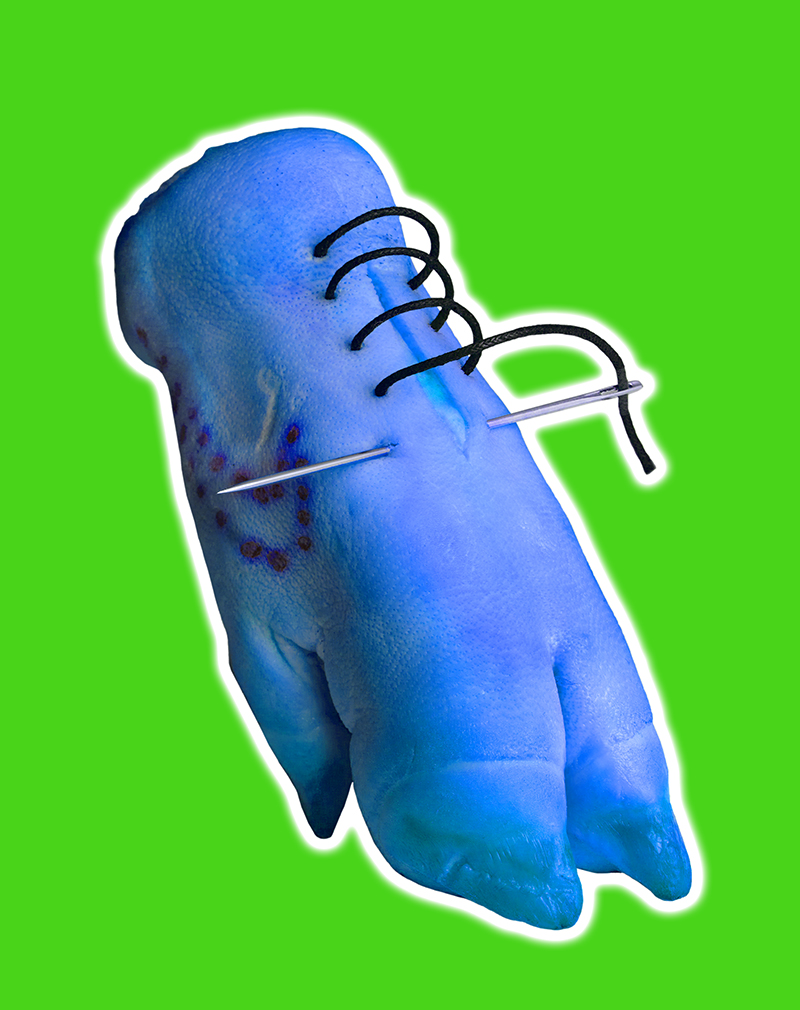 Mother of StitchPiggy (2016)
The idea of StitchPiggy was conceived with this image although the name StitchPiggy was not known yet. Depicting the wounds of globalisation with a huge needle, a shoelace and a pig's foot bought at a local supermarket. I was not enjoying making the picture. Preparing the foot for the photoshoot was kind of horrible, I'm never going to do this again. This piece of work became my foothold for injustice and oppression but finding a good name took a year.  Off course the answer was right in front of my eyes.
In it's physical form it currently exists as a print on PVC Frontlit, 271 cm x 215 cm. Available in other sizes on request.